Discussion Starter
·
#1
·
Someone asked me earlier to post up some pics of a bracelet jig that I made last night so here it is. I have to say that I got this idea from someone on youtube, though I can't remember who it was.
Things needed.
3 1x2x24 boards.
14 1 & 3/4 in wood screws
4 plastic cable straps
1 5/16 x 3 inch carriage bolt
2 fender washers
1 5/16 wing nut
saw, drill and srewdriver
I took 2 of my 24 in boards and cut them at 16 inches. This gave me my 2 side rails and the 2 inner rails that the adjustment slide sits on. All the other parts were cut out of the remaining board.
I marked a line down the middle of the side boards and mounted my middle boards in the middle of the sides. This keeps the head of the carriage bolt from resting on the table and gives a bit more working room.
The adjustable end is made of 2 pieces screwed together. I used the 2 screws that hold my cable clamps. Be careful not to screw all the way through as this part has to be free to slide.
You only need to cap one end of the rig as the stationary end on the right holds that end together without one.
To adjust simply loosen the wing nut and slide the left
The pics.
From the top.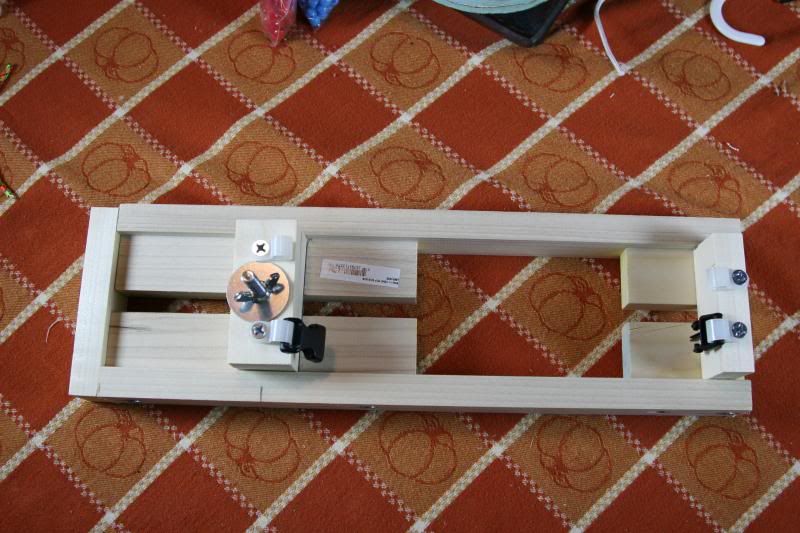 The side.
The bottom.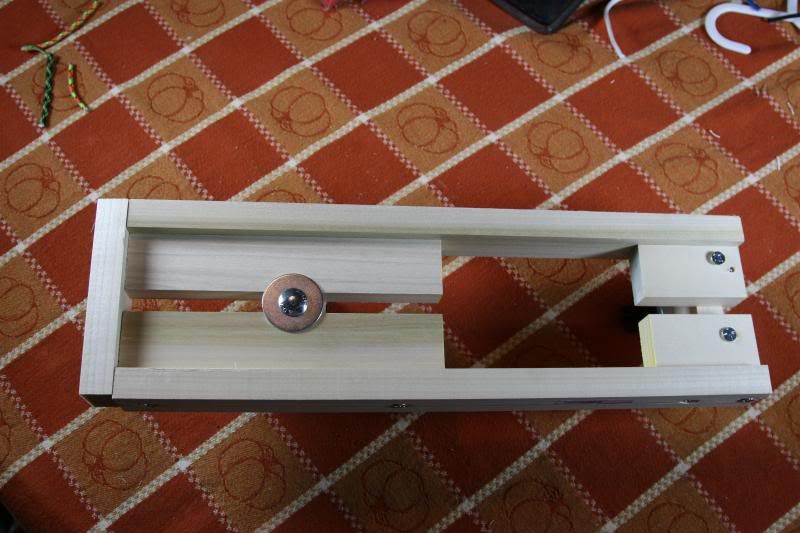 Very easy to make. Took me about 45 minutes and about $10.