Discussion Starter
·
#1
·
REALLLY need help on this one. First time posting on this forum but I plan to stick around!
I've been working with paracord for over ten years and I've gone through over ten thousands feet of the stuff. I once got a 3000 foot spool that worked best for my application and now I can't find the same quality cord after searching everywhere and buying lots of unsuitable cord. I would prefer to find an EXACT match to this manufactured cord and find out where to purchase. If not exact, then a close match to the qualities that I describe below.
First photo: label says "650 SPECIAL" and "Mfg 3/09" however it may have been sold to me labeled as 550 cord. John Howard Co. was the distributor and has since switched manufacturers. Despite my pleas they won't tell me the original manufacturer.
Second photo: there are 7 or 8 or 7.3 inner strands depending on how you want to count them. The black and white tracer strand is about one third the width of the other strands. 4 of the strands are two-ply and look like typical nylon strands. 2 of the strands are also two-ply but are a softer fluffier material.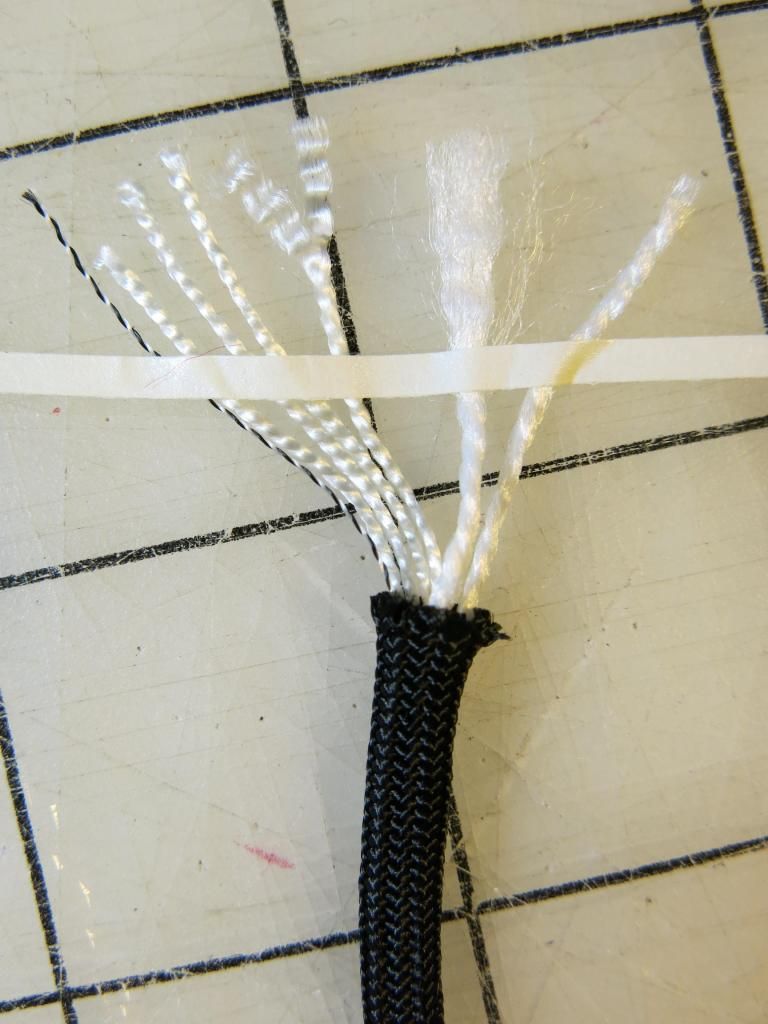 Third photo: when I remove the inner strands and use my finger to spread out the sleeve the cord that I like (on the right) is harder to unravel and feels tighter. Other sleeves usually unravel faster and seem more loosely woven like the sleeve on the left. This make a big difference when I'm cutting the cord on an angle to prep for a lacing needle.
Forth photo: there is a little more thickness and a hefty feel to the cord. It feels a little more sturdy, straight, and consistent than other cords that feel more loosely woven, twisted, and inconsistent. I'm pretty sure that it is a nylon sleeve and not polyester, but it feels like the quality of the nylon is different.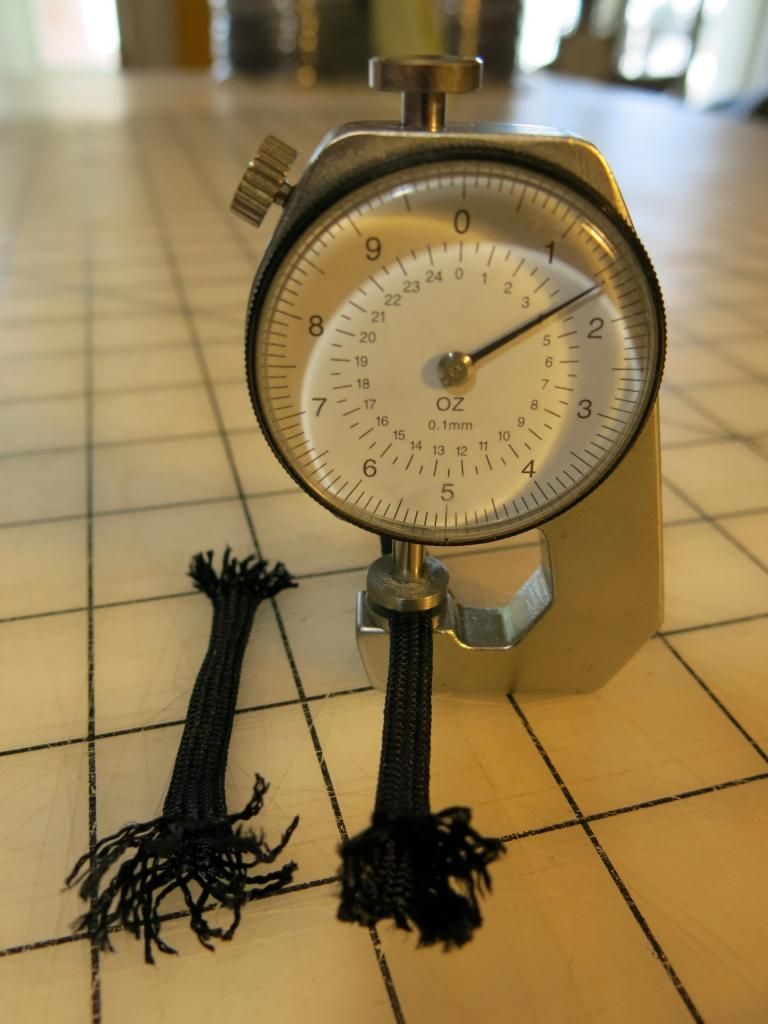 Also, I have not had success buying the more expensive "real" military paracords, or the higher rated 750 cords. This isn't necessarily the "best" quality paracord on the market, it just happens to be the best that I've found for my particular application. Thanks for reading through all this and any help that you experts can provide! Please let me know what you think!