Discussion Starter
·
#1
·
Didn't have anything to amuse myself last night so I decided to try a large monkey fist. This is my first m fist but I think it turned out pretty good.
I started off with a new 8 ball that I purchased at Academy sports.
This thing has 11 passes of cord. I used about 30 feet of the dark color and about 12 of the lighter. Making the passes on a quickly thrown together jig was only the beginning. That went fairly smooth. Then came the tightening part.
I guess I must have rushed the tightening part as about half way through, I had to figure how to loosen it back up. It was getting out of control and the sides were not pulling up straight.
Anyways I got it back under control and finally got it all tight.
It has about a 16 inch lead, handle and all.
The fist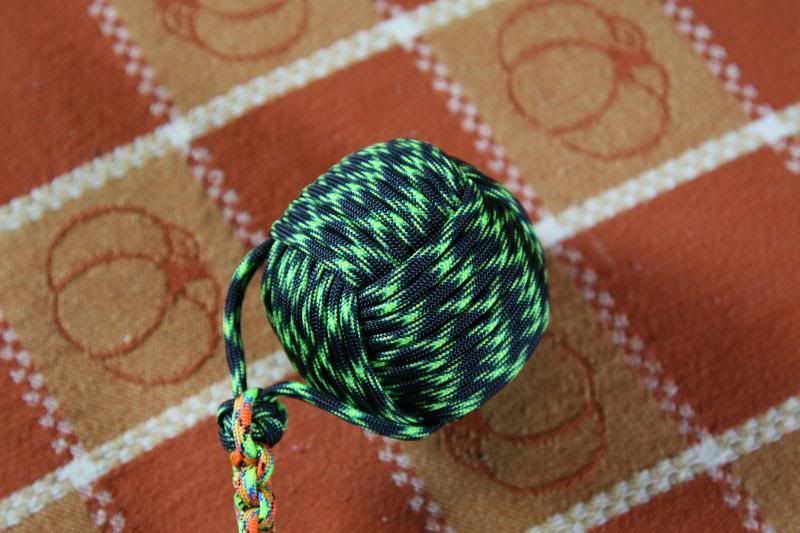 The handle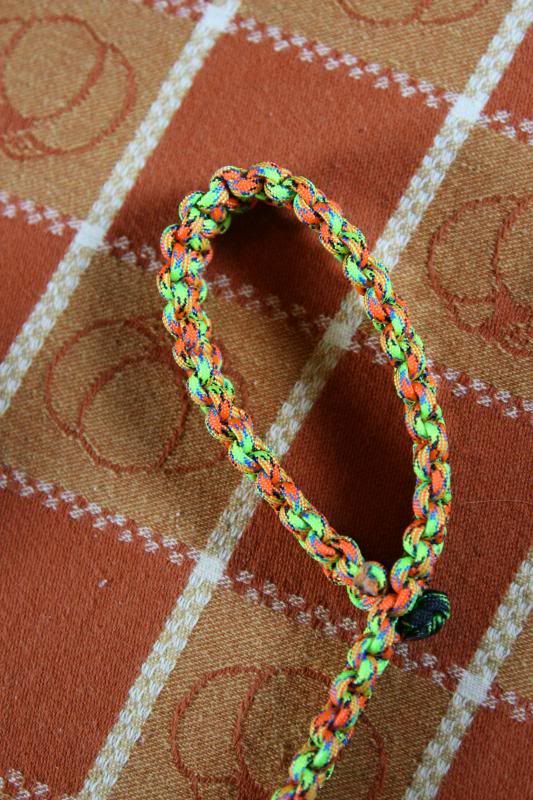 The whole gizmo