Discussion Starter
·
#1
·
Hi.
So my ACD doesnt like other dogs, and being that he's a pin head he can back out of your standard collar. Not to mention some days hes just in the mood to PULL.
I put him on a martingale collar, but wanted to go a step further. Harness seem like a hassle, so it was recomended I use a leash as such:
Loops through itself and tightens around the ribs, not the neck when the dog pulls, or can be used like a regular leash. I was doing this with my nylon leash but it didnt easily loosen itself back up when the dog stopped pulling, so out came the cord.
I wanted to do a snake knot, but I knew it would take toooo long and use way too much cord. I needed a leash that was 60" plus the loop, in order to effectively fit around the dog and still be more than traffic lead length.
So, i was going to do a snake weave loop, then continue with some other braid. In my research I came across some videos on youtube showing this exact thing. Snake knot loop, entering a double lanyard knot, then using those 4 strands to do a 4 strand round braid, then tying it off on itself at the end.
The dog is gray and red:
So I went with gray and red cord.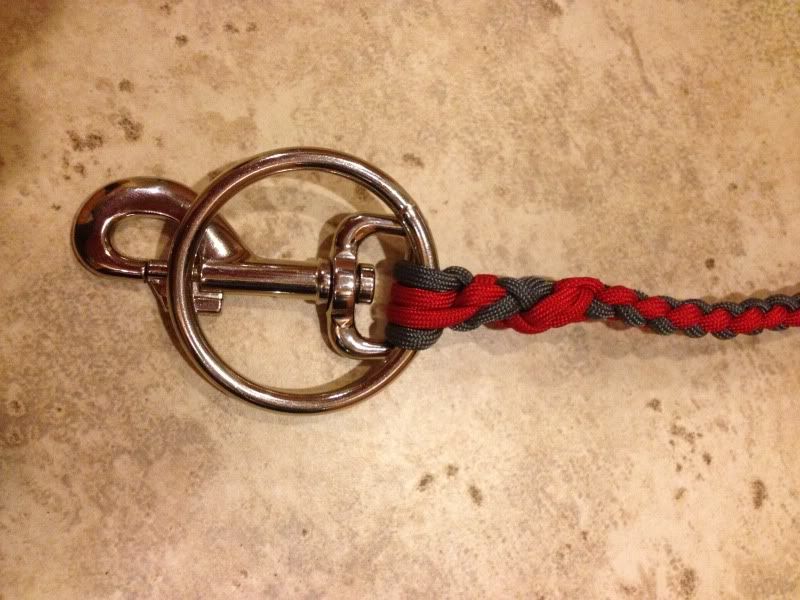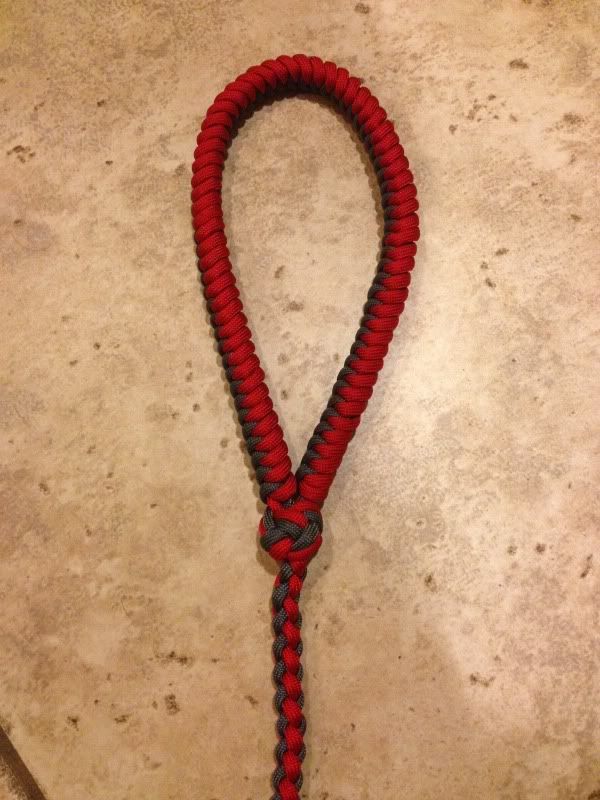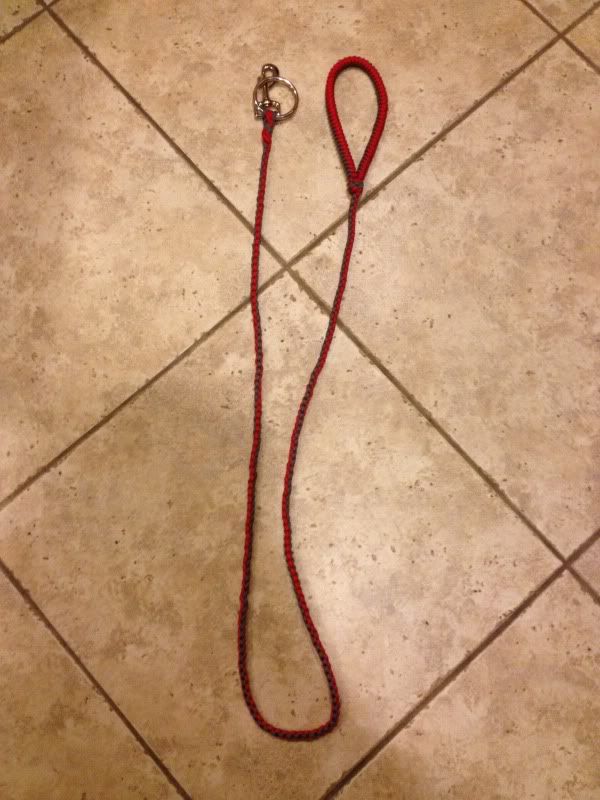 Now I have an "escape proof" setup that is also good for training him to not pull!