I don't know what exactly it is about the monkey fist, but I really like making them. The first one is one that I made a few days before Christmas. Of course I had to use some Christmas colors, so I chose red and green. The standards of the season. I call it seasons beatings.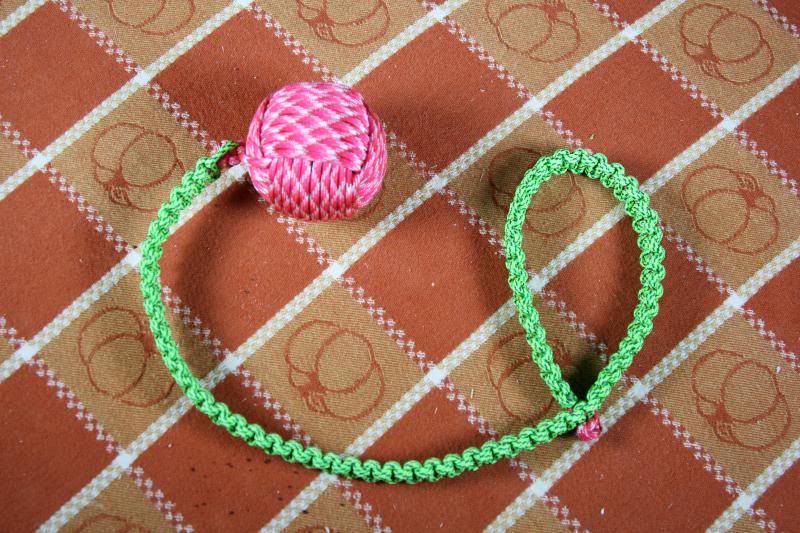 A close up of the fist.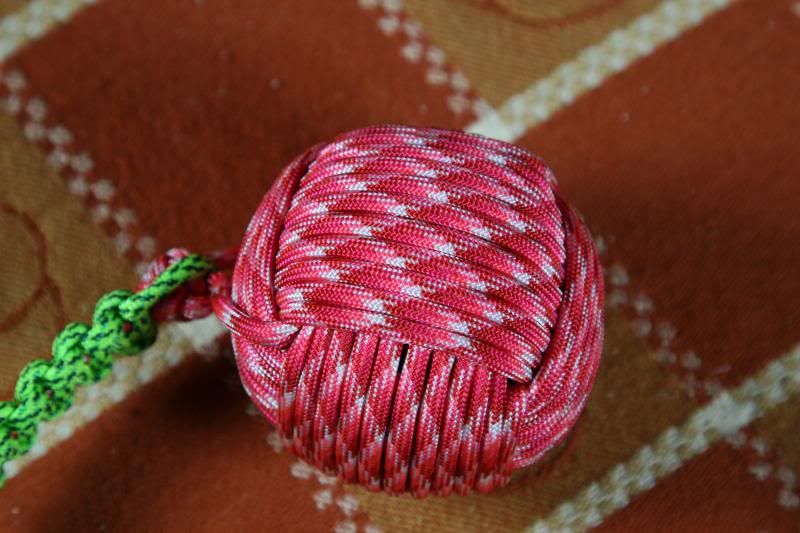 For the next one I had been toying with the idea of having two fists on one lead. These are golf balls. They are wrapped in three runs of seven cords. Tyed off at the bottom with some kind of knot I learned from youtube. At the knot one cord is cut and burned and then the remaining cord is run through the knot on the lower fist.
I made the lead by adding the green and making a four cord weave that turns out sort of round. I finished it by going around itself and doing a few cobra knots.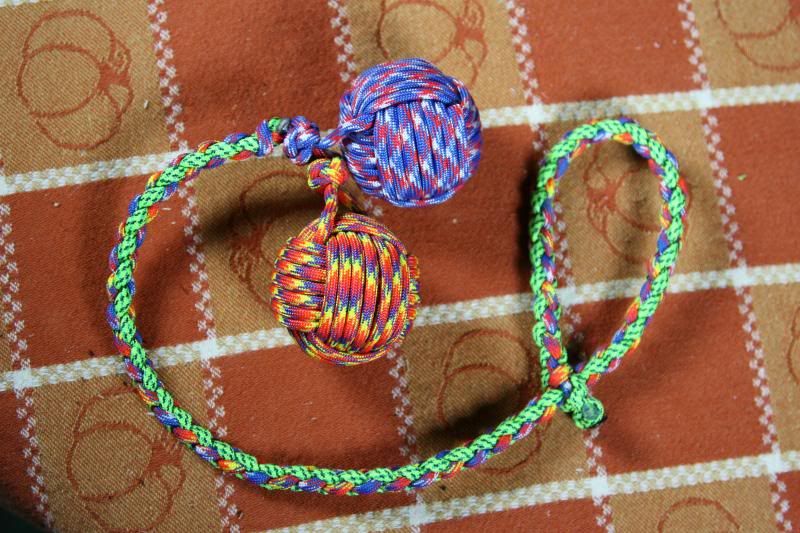 Then later on yesterday I thought I might try a two colored fist. The first was a red and white. I sat around for awhile trying to decide what to do with it. I decided on a patriotic twist so I made another with blue and white. I finished it off by bringing a red a white and a blue into a simple three cord weave.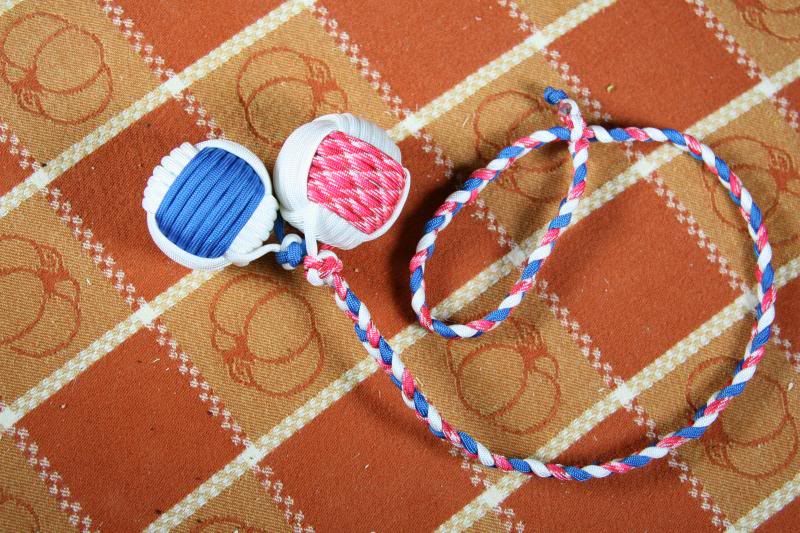 I'm thinking I may do another this afternoon in orange and black, which are Harley colors.